Pierce Fulton Shares Newfound Excitement For His Music
It's two hours until gates open for the second day of Electric Daisy Carnival in Las Vegas. While the Headliners -- a term coined by Insomniac Events founder Pasquale Rotella for attendees of his many festivals -- are getting ready for the night's antics at the Las Vegas Motor Speedway, where the festival is held, 
Pierce Fulton
 is enjoying a beer at the Seahorse Lounge in Caesar's Palace after flying in a few hours prior. He seems nonchalant from afar but you can see his eyes glistening with excitement the closer you approach him; he's about to make his EDC Las Vegas debut at Stage 7. "Ever since I became a DJ, all I've ever heard about was EDC Vegas, EDC Vegas, EDC Vegas," he tells AXS.com. "So, one of the reasons why I'm so excited is that I've never even seen nor been to it. The fact that this is my first time and I'm playing it, it's a crazy experience."
The 24-year-old progressive house DJ from Vermont has been impressing the masses with his unique take on dance music, which combines tribal and timeless sounds with upbeat dance synths and airy vocals. Ever-changing with influences from various corners of the musical spectrum, his music has the power to sway you, compelling you to sing along as if you've listened to his music for years.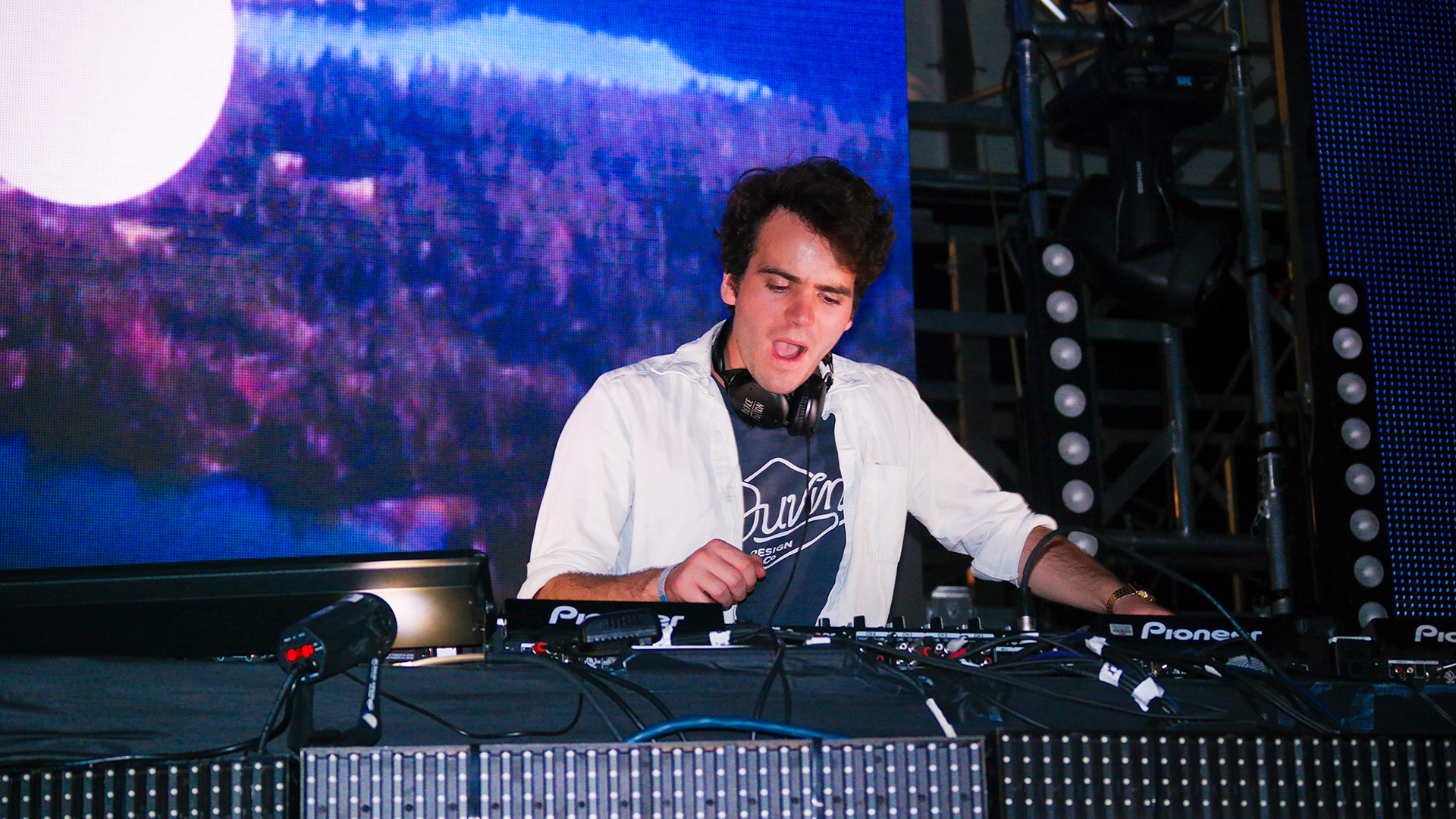 Songs like "Kuaga," his 2015 single that topped the Billboard Twitter Trending 140 chart, and "Where We Are" exemplify such musicianship and mastery in musical flexibility, making him a successful artist who's quickly rising in status. "Kuaga" is a step towards a three chord structure, he mentions, where he integrates African chants, vocal elements influenced by "Prelude" by Above & Beyond and "Reaper" by Pryda, two of his favorite songs. And "Where We Were" is a song with traditional progressive house chords that features vocals from Grammy award-winning singer and songwriter Polina. These tracks, among others like "Runaway" and "Sink or Swim," have been featured on Above & Beyond's Group Therapy with 
Pierce
 as a guest DJ, a perfect fit for the music podcast thousands of people listen to every week.