YOU CAN STREAM, BUT YOU CAN'T HIDE ...
Hulu rules October with Huluween, a month-long immersive Halloween experience and programming that features premium Halloween titles, new content throughout the month, and exclusive brand activations for horror fans and influencers. In 2019, Hulu conjured Huluween 2: Return of the Killer Binge, a spine-tingling integrated campaign inspired by tropes of horror sequels and executed with robust creative developed by Hulu's in-house creative studio and its creative agency partner,
Laundry
.
As Art Director, I worked alongside Hulu to drive the campaign's creative development. Responsibilities include managing the art direction for overall campaign, setting style direction for GFX / VFX and videos, designing on-channel and off-channel branding for Hulu properties, creating social content, and designing for experiential events and merchandise.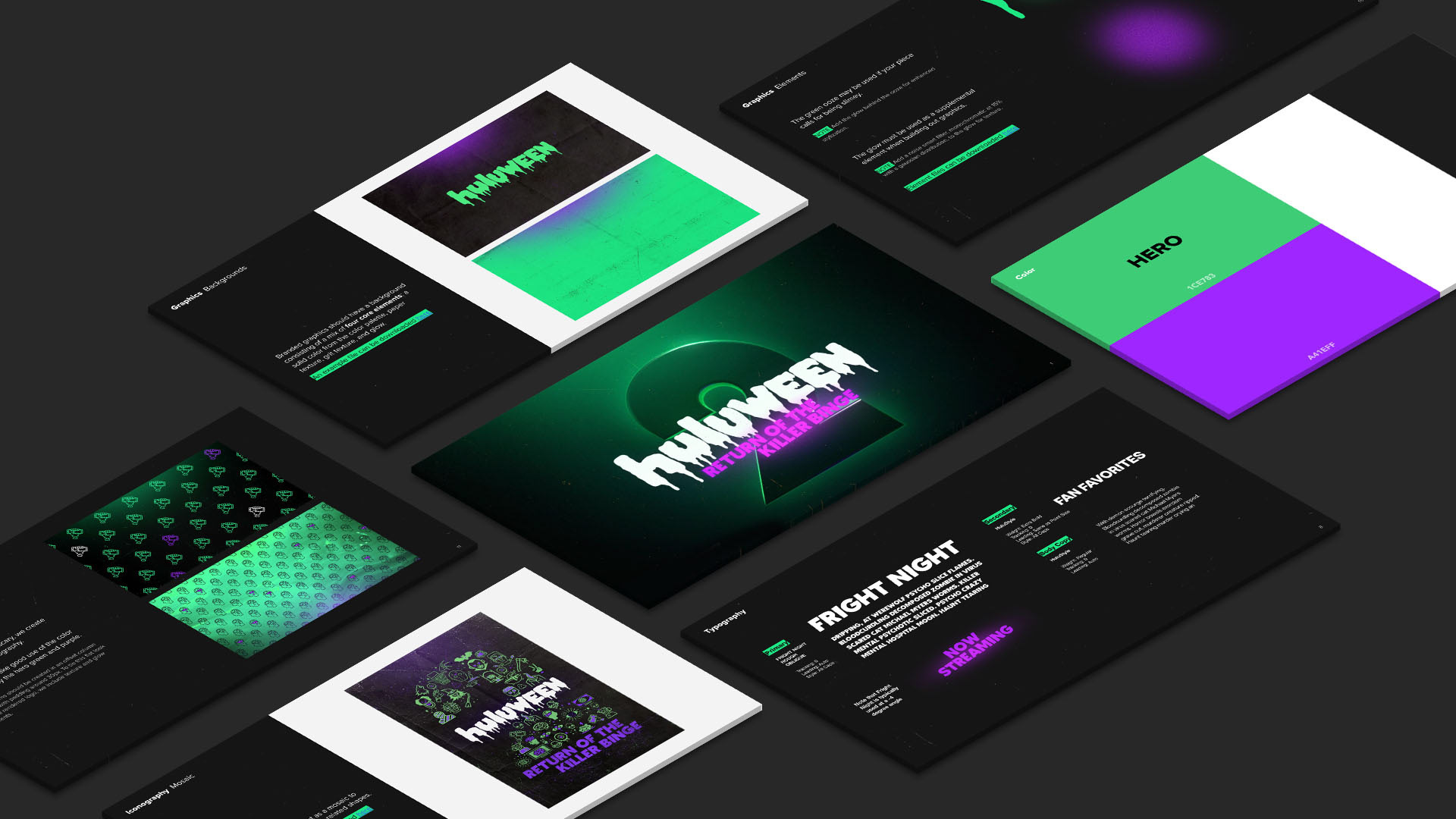 Viewers can head to Hulu's personalized, Halloween-themed hub for a bone-chilling selection of popular Halloween TV episodes and movies, featuring 800 premium Halloween titles and more than 5,000 episodes of new and library TV series. The showcase the diversity of iconic villains and horror protagonists across licensed content and Hulu originals, I created the a suite cover stories that lived on Hulu's on-channel platforms, across multiple devices.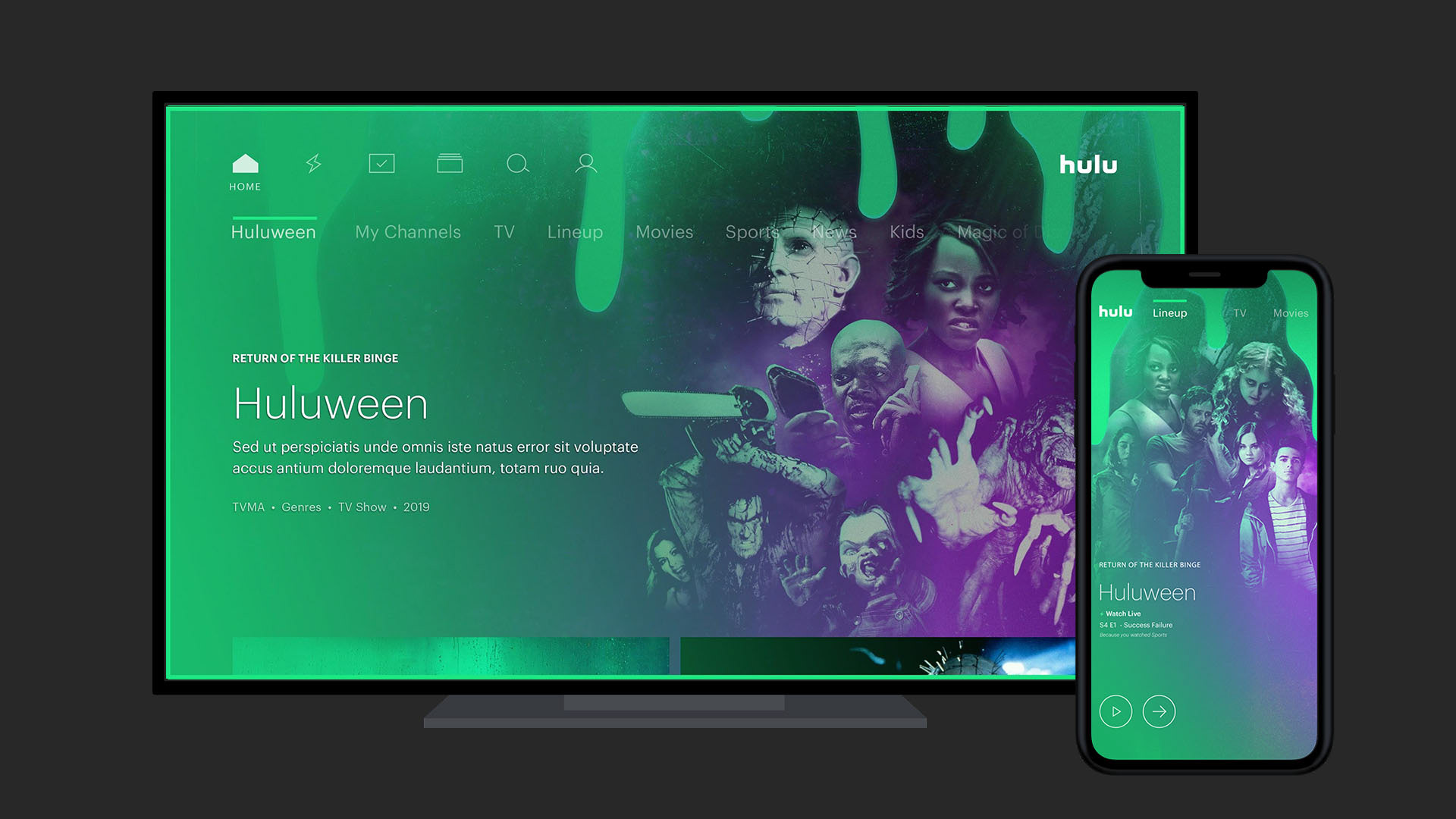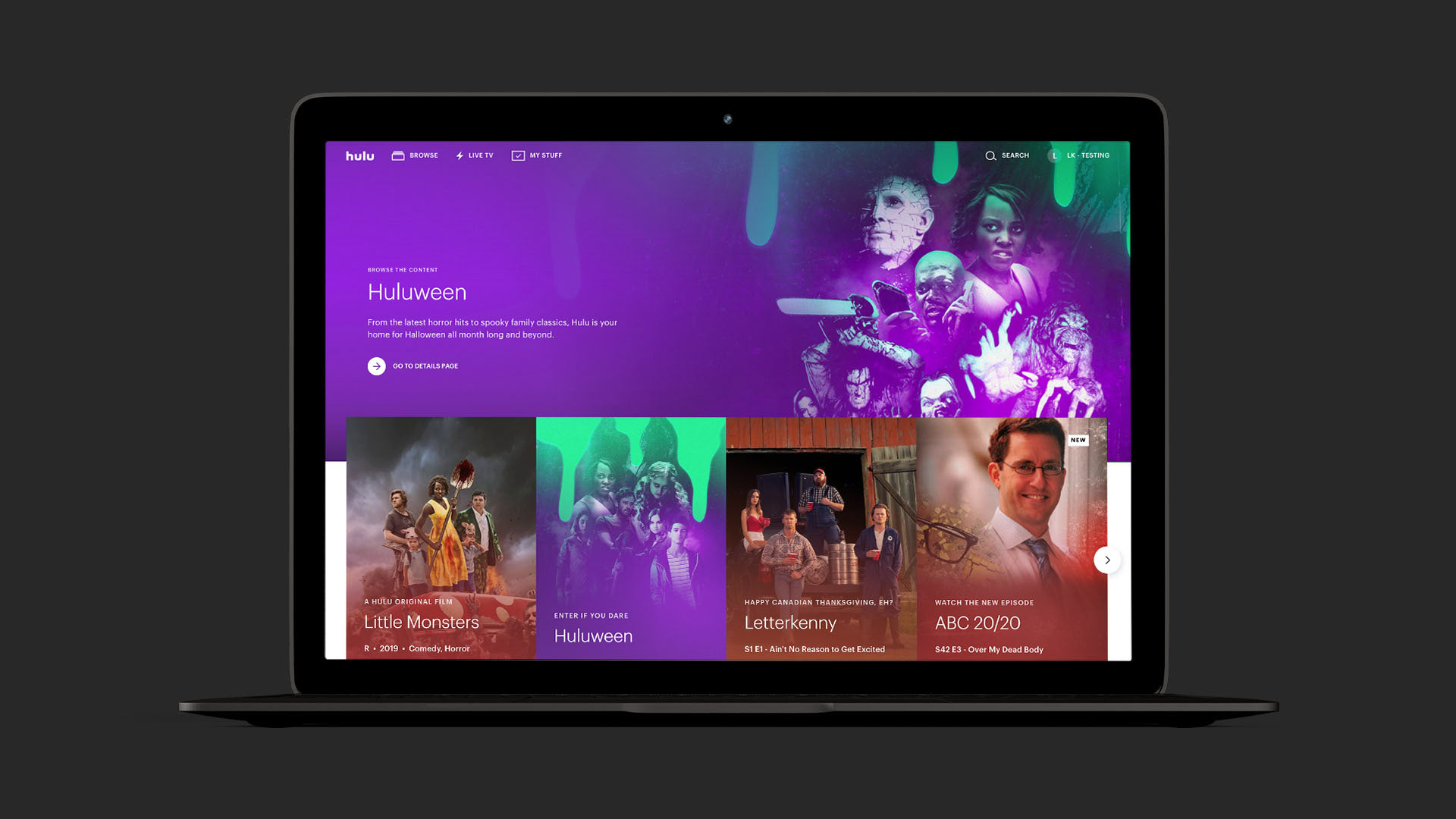 We animated Huluween brand illustrations into
Giphy
GIFs and stickers. Social media users could utilize Huluween stickers across platforms like Instagram to Huluween-ify their photo and video content.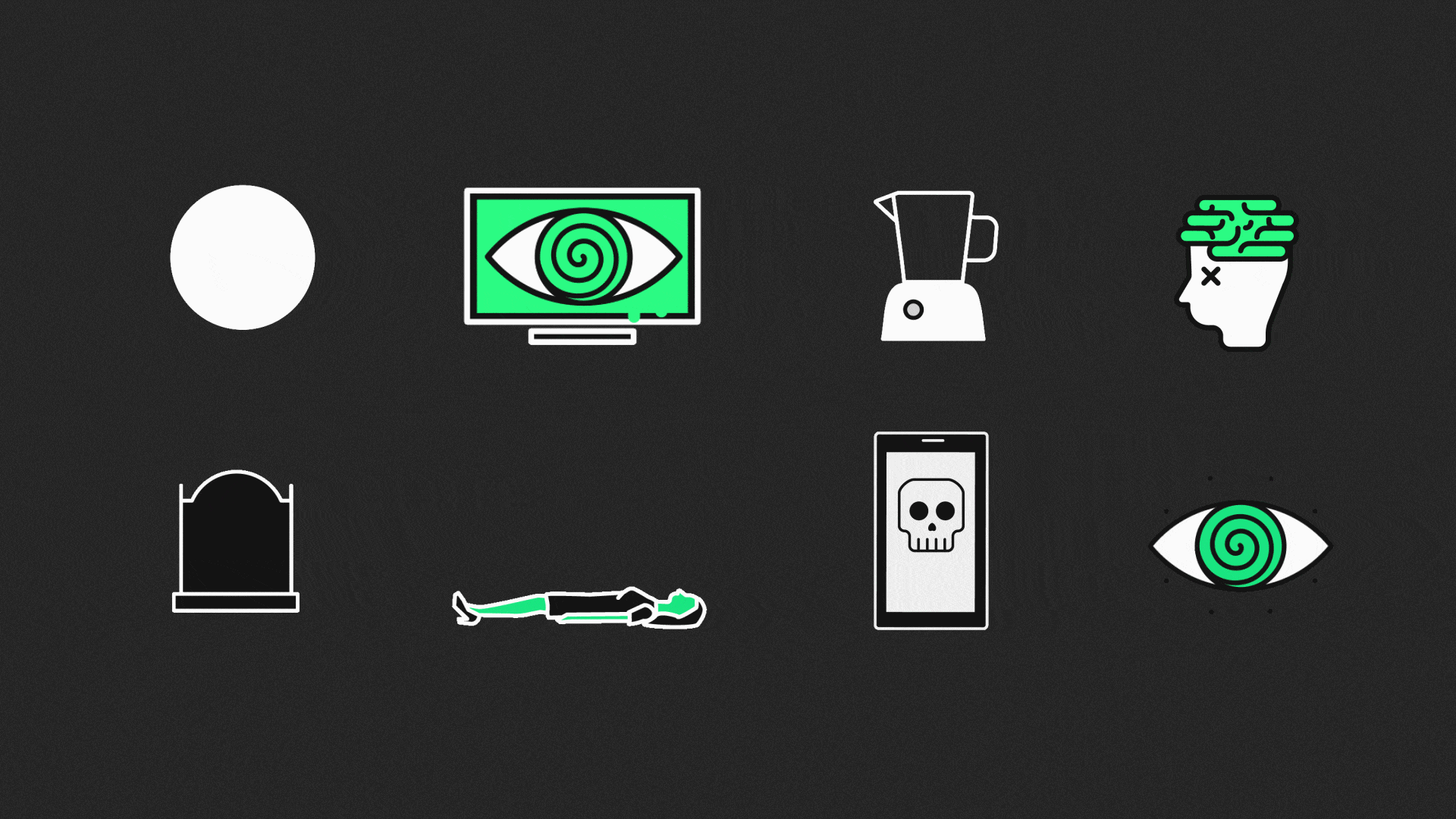 Huluween is a major event and activation for Hulu and its advertising partners. Collateral marketing materials like posters, step-and-repeats, digital and print signage were created to bring the event to life - or death. In tandem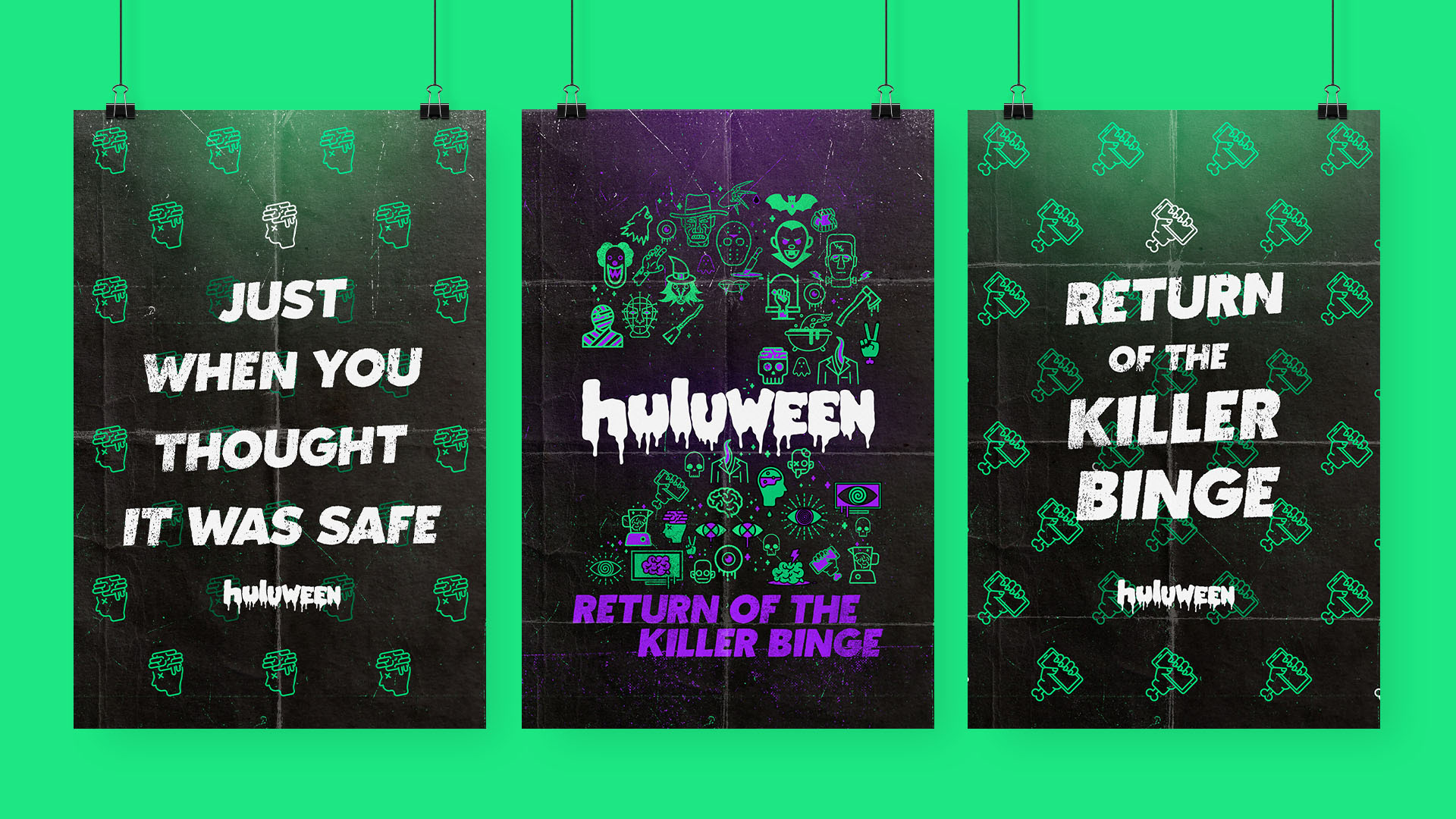 Hulu sent horror fanatics and tastemakers a swag pack consisting of apparel and accessories so that they can celebrate Huluween with us while they binge their favorite Hulu horror titles.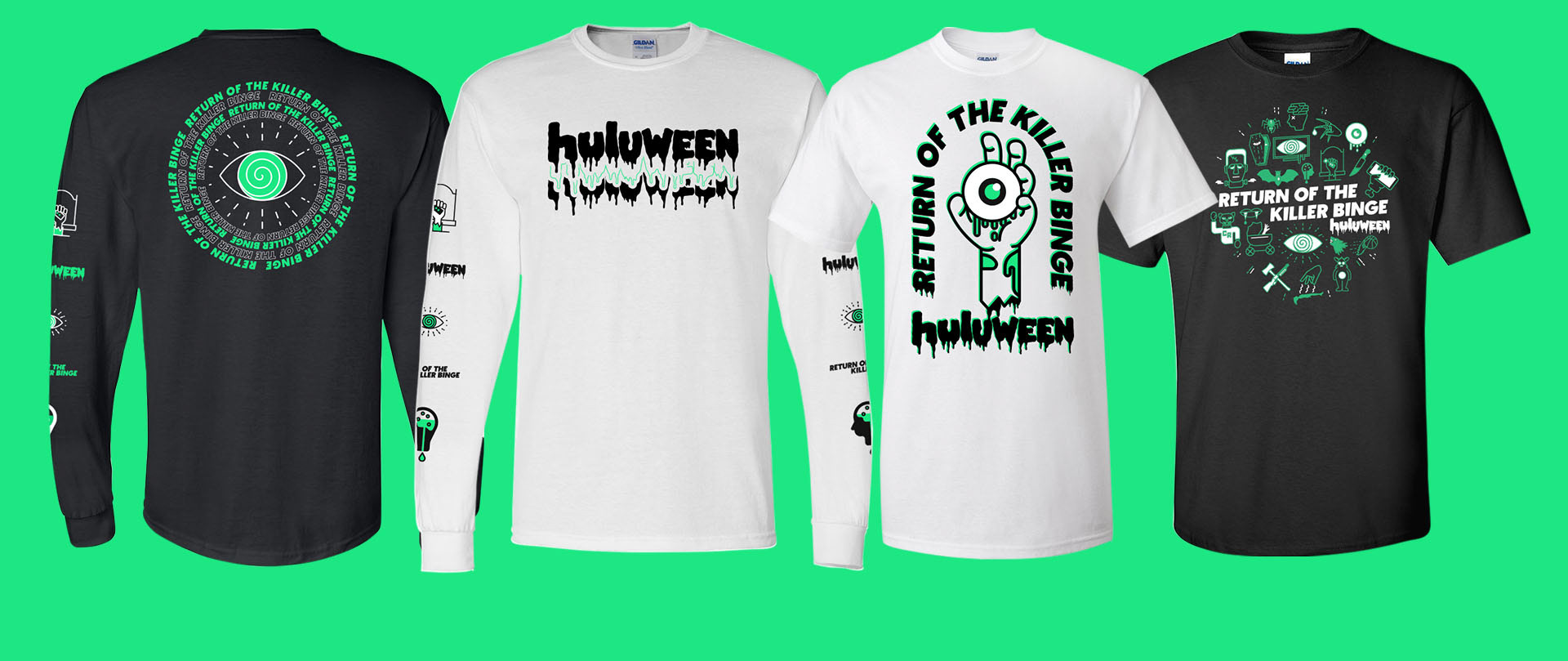 CREATIVE DIRECTORS

Reid Thompson
DESIGN MANAGER  

Matt Walker
ART DIRECTORS

 Chris Wei Hong & Ben Yonda
PROJECT PRODUCER  

Vivi Nguyen
SENIOR DESIGNER, MOTION

 Chris Pamilar