ONE, TWO, HULU'S COMING FOR YOU.
Huluween Film Fest is Hulu's popular digital festival experience that gives seven up-and-coming filmmakers the opportunity to showcase their horror-themed short films on Hulu throughout the month. Collaboratively curated with the Sundance Film Institute, the short films include Hidden Mother, Ride, Swiped to Death, Flagged, Undo, The Dunes and The Ripper.
As Art Director, I worked alongside Hulu to lead the art direction for Huluween Film Fest and its shorts. Projects range from film festival branding to key art design and on-channel creative.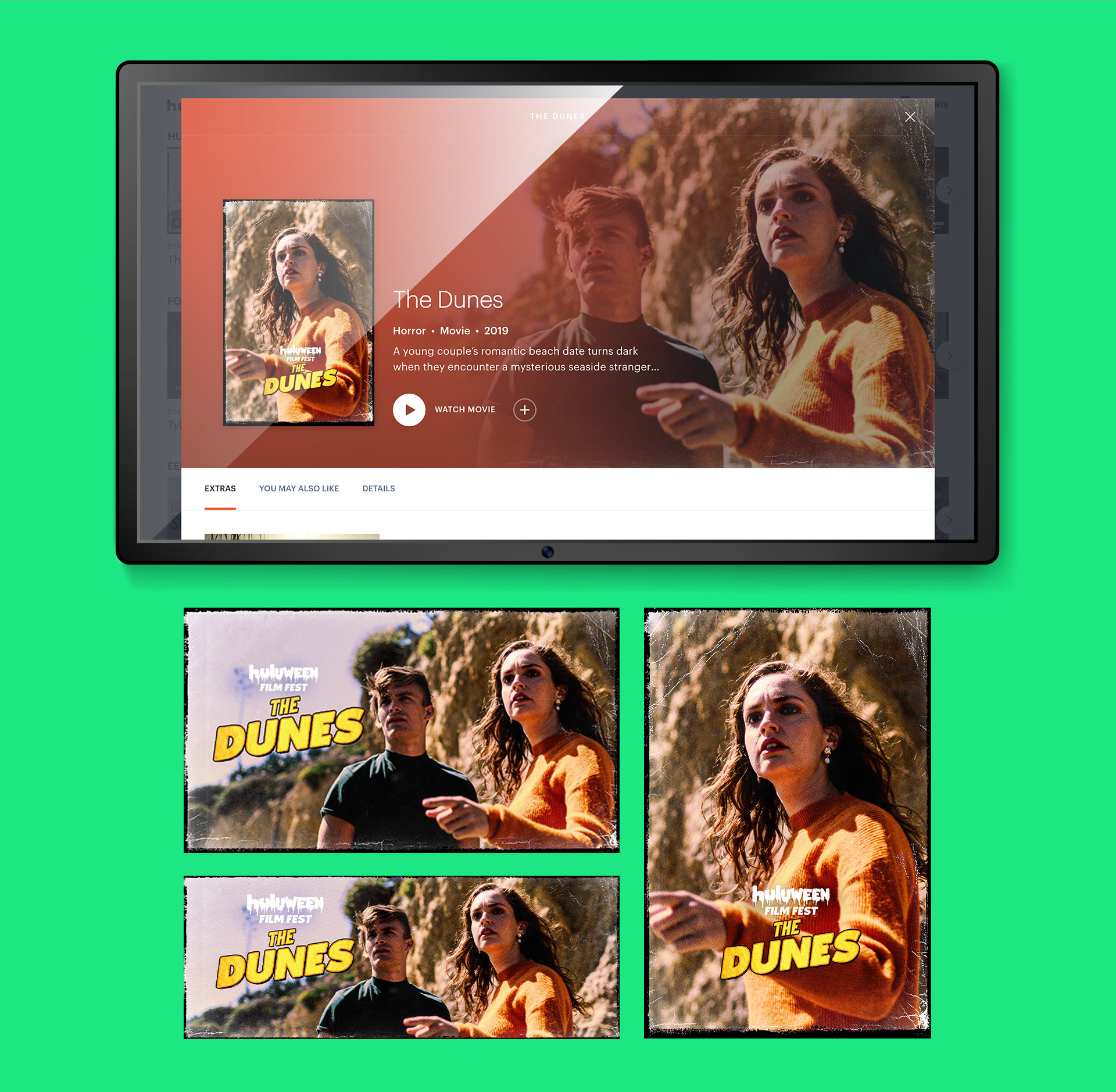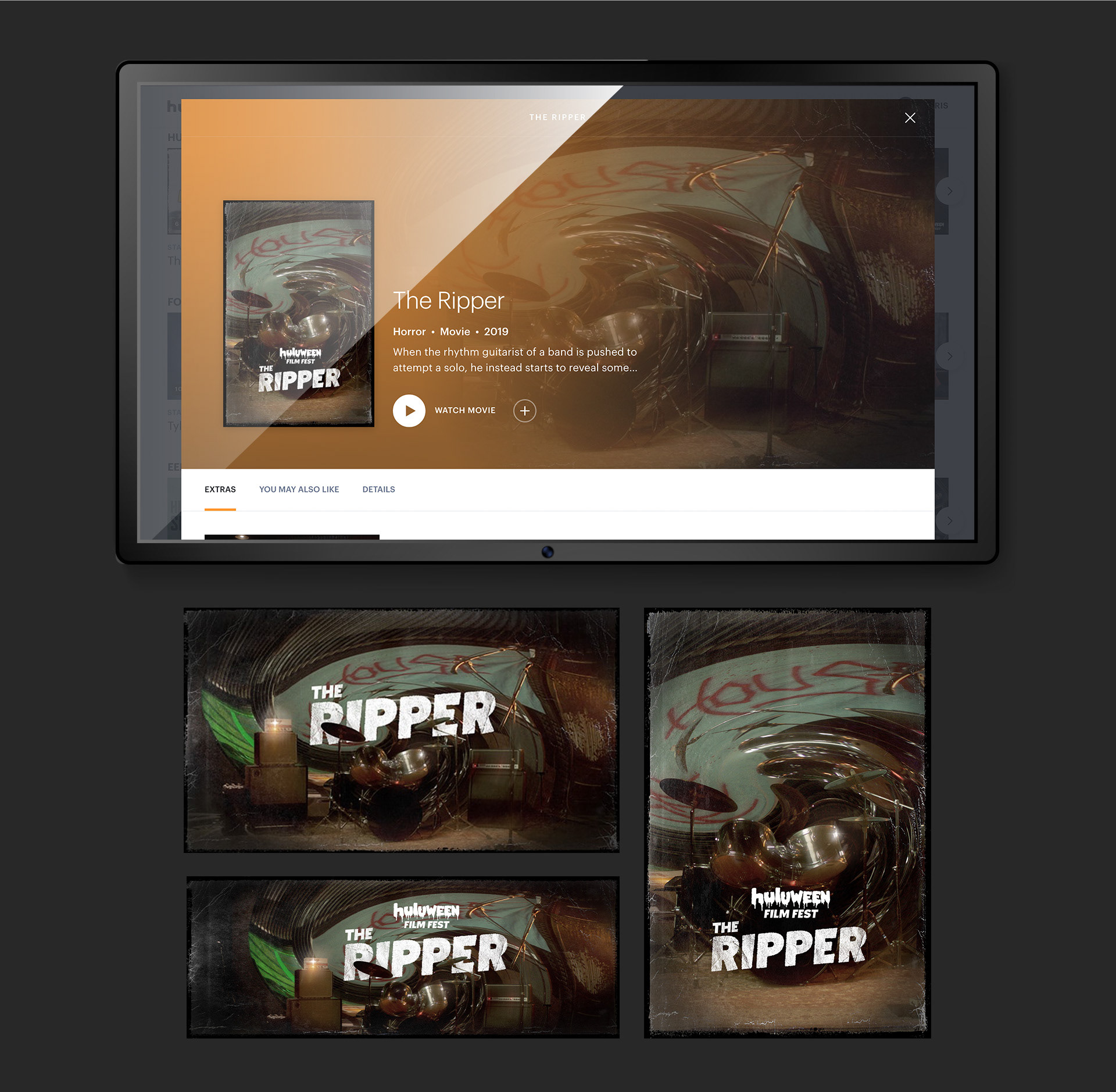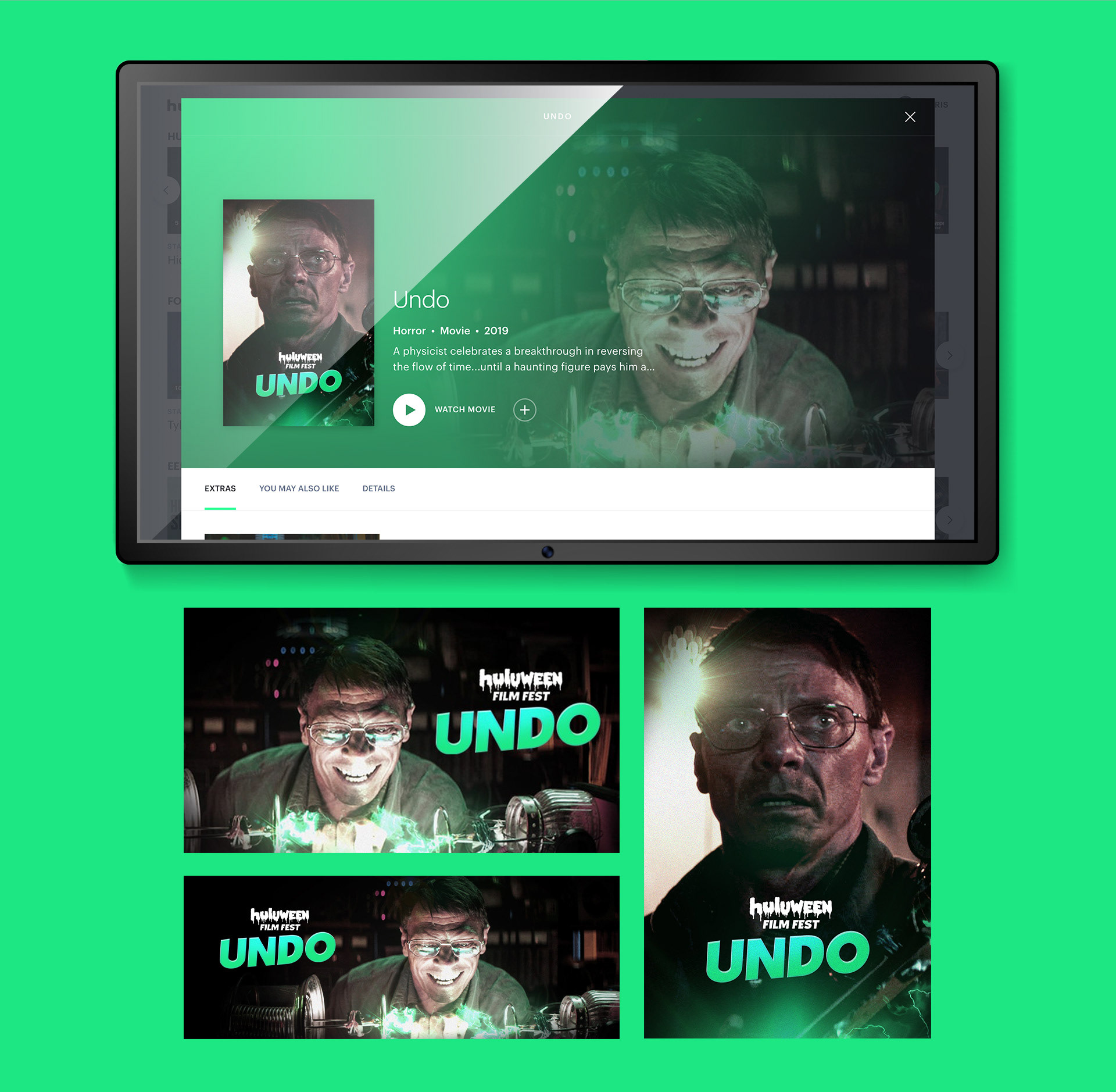 CREATIVE DIRECTORS

Reid Thompson
DESIGN MANAGER  

Matt Walker
ART DIRECTOR
 Chris Wei Hong
PROJECT PRODUCER  

Thao Vo
SENIOR DESIGNER, MOTION

 Chris Pamilar
SENIOR DESIGNER, ON-CHANNEL  

Alan Brown