MUSIC. RIVER. REDWOODS. CANNABIS. ART. WELLNESS.
Rooted in the Emerald Triangle community and culture, Northern Nights Music Festival actively participates in the preservation and promotion of the California culture across festival grounds - which serves as an economic bridge between demographics. NNMF brings diverse groups of people into one space to unplug, ground themselves, and have new experiences in a natural environment.
As Creative Director, I lead the creative strategy and design direction for the 8th edition of the festival.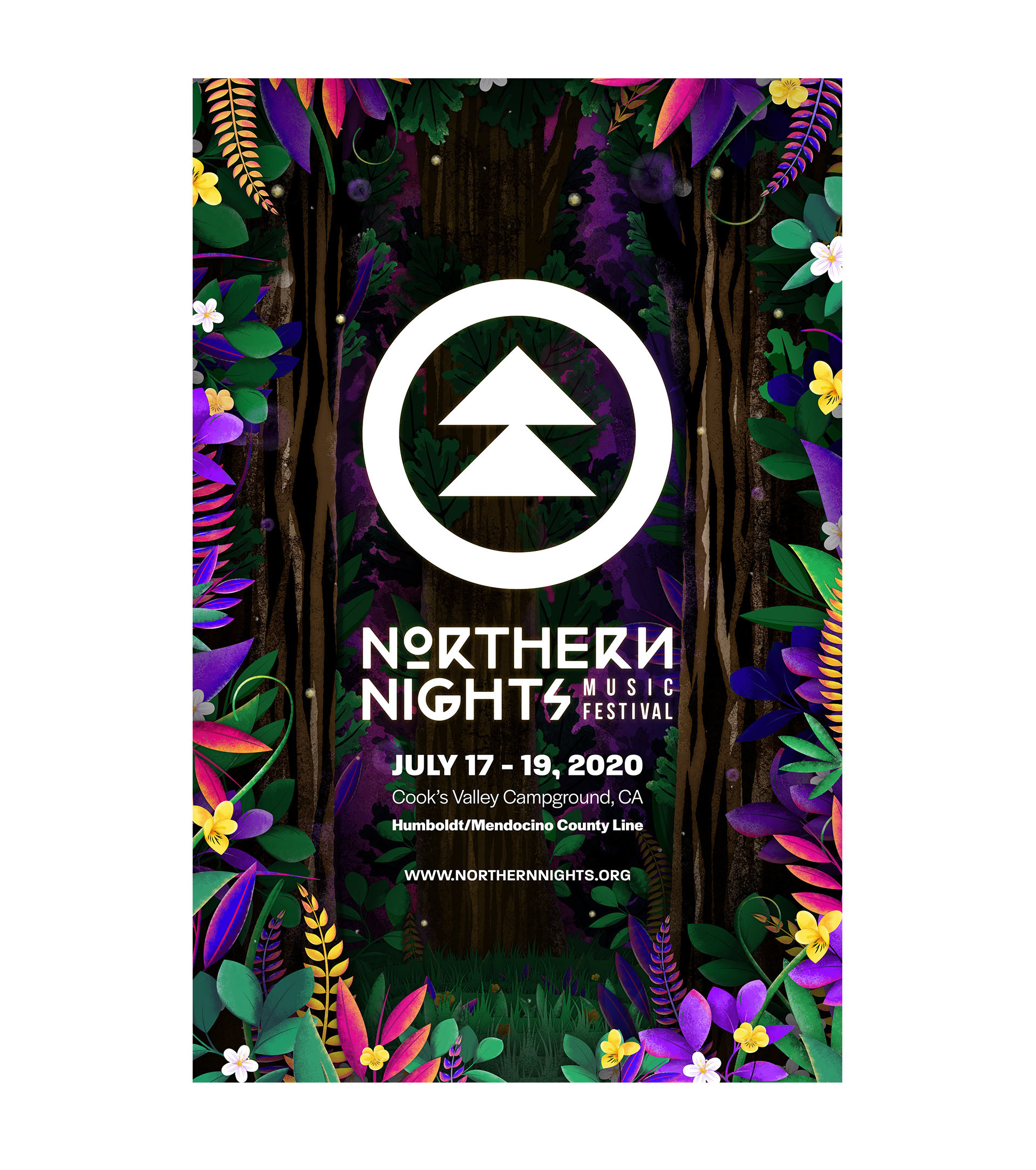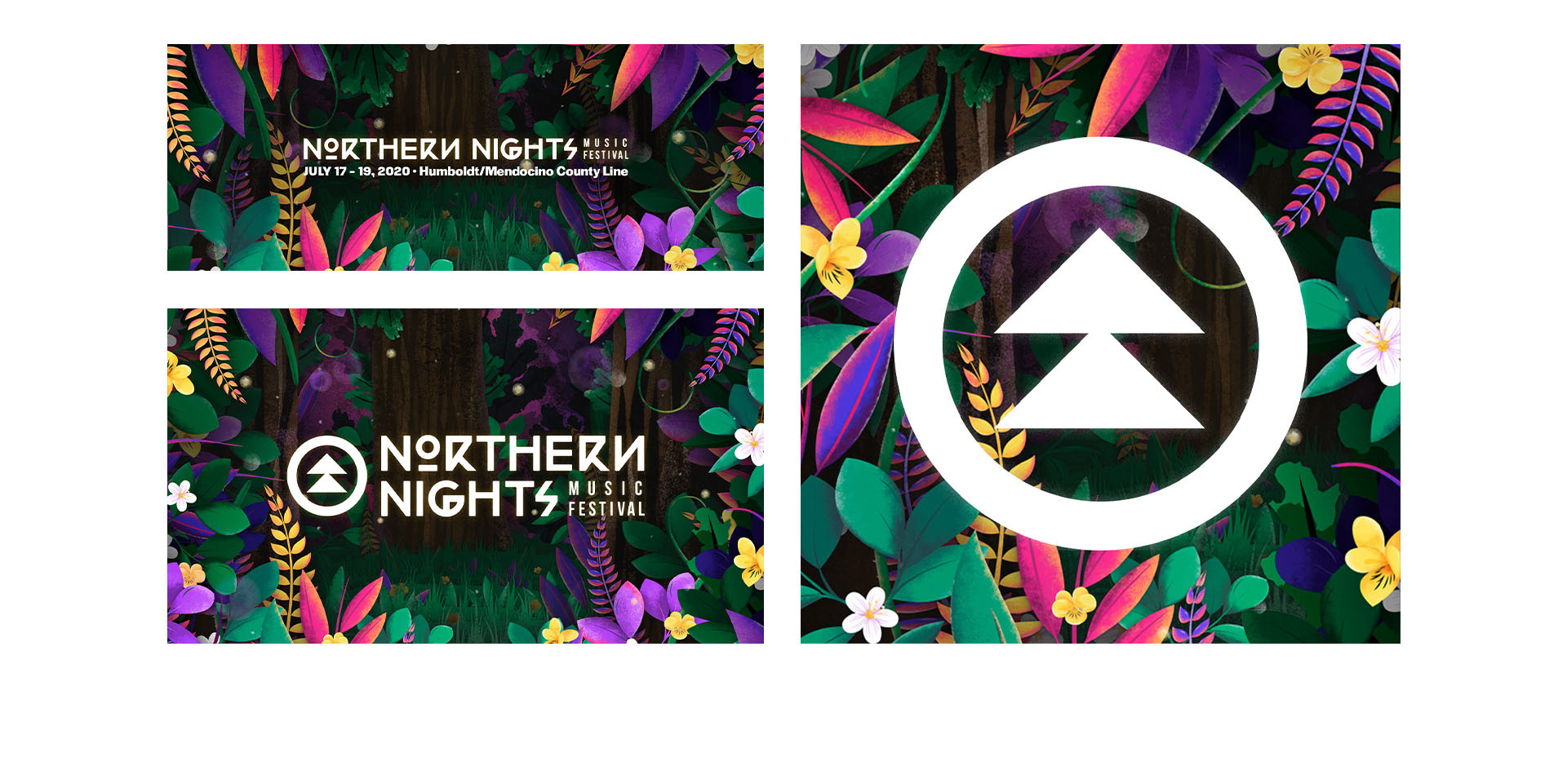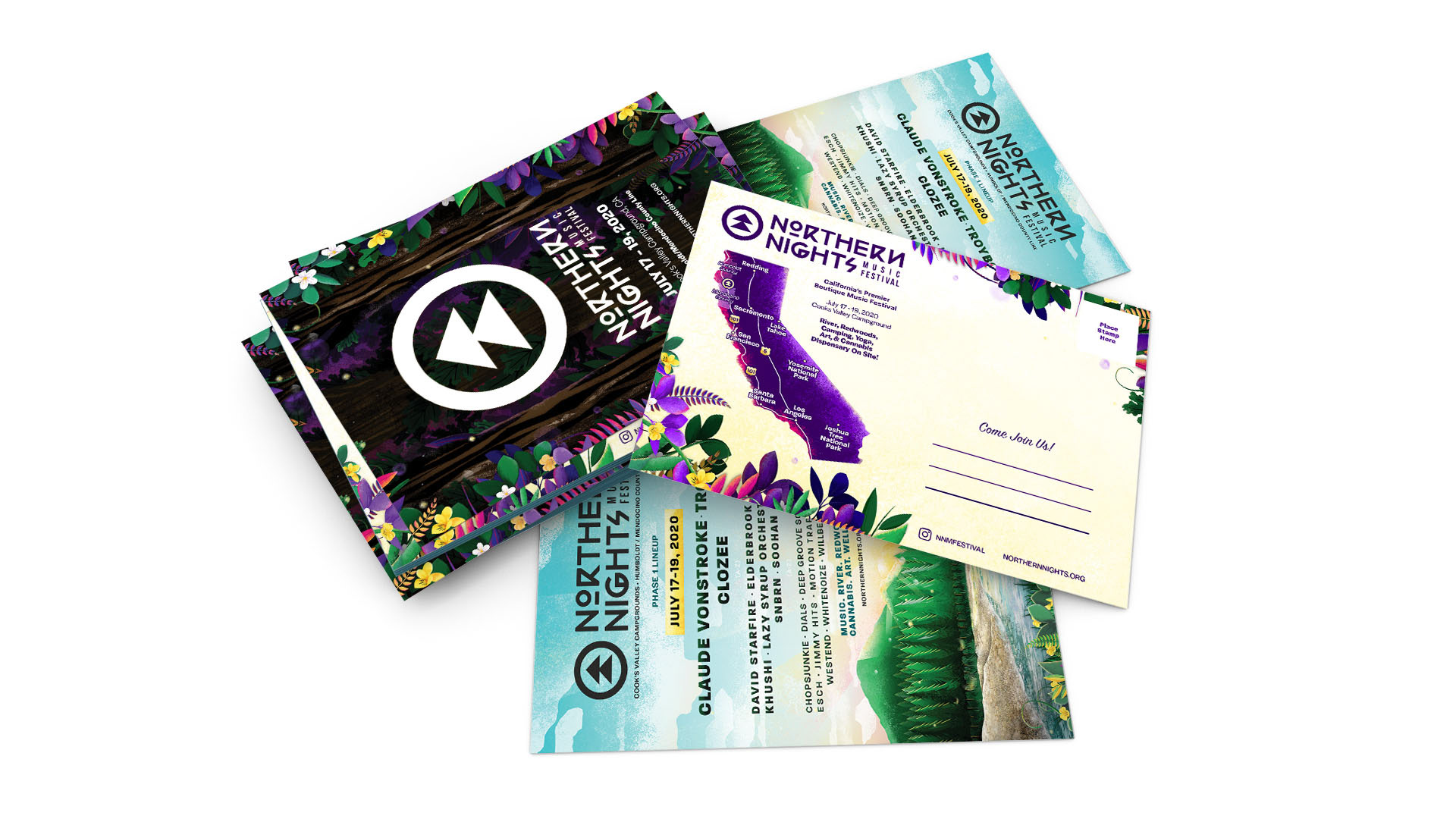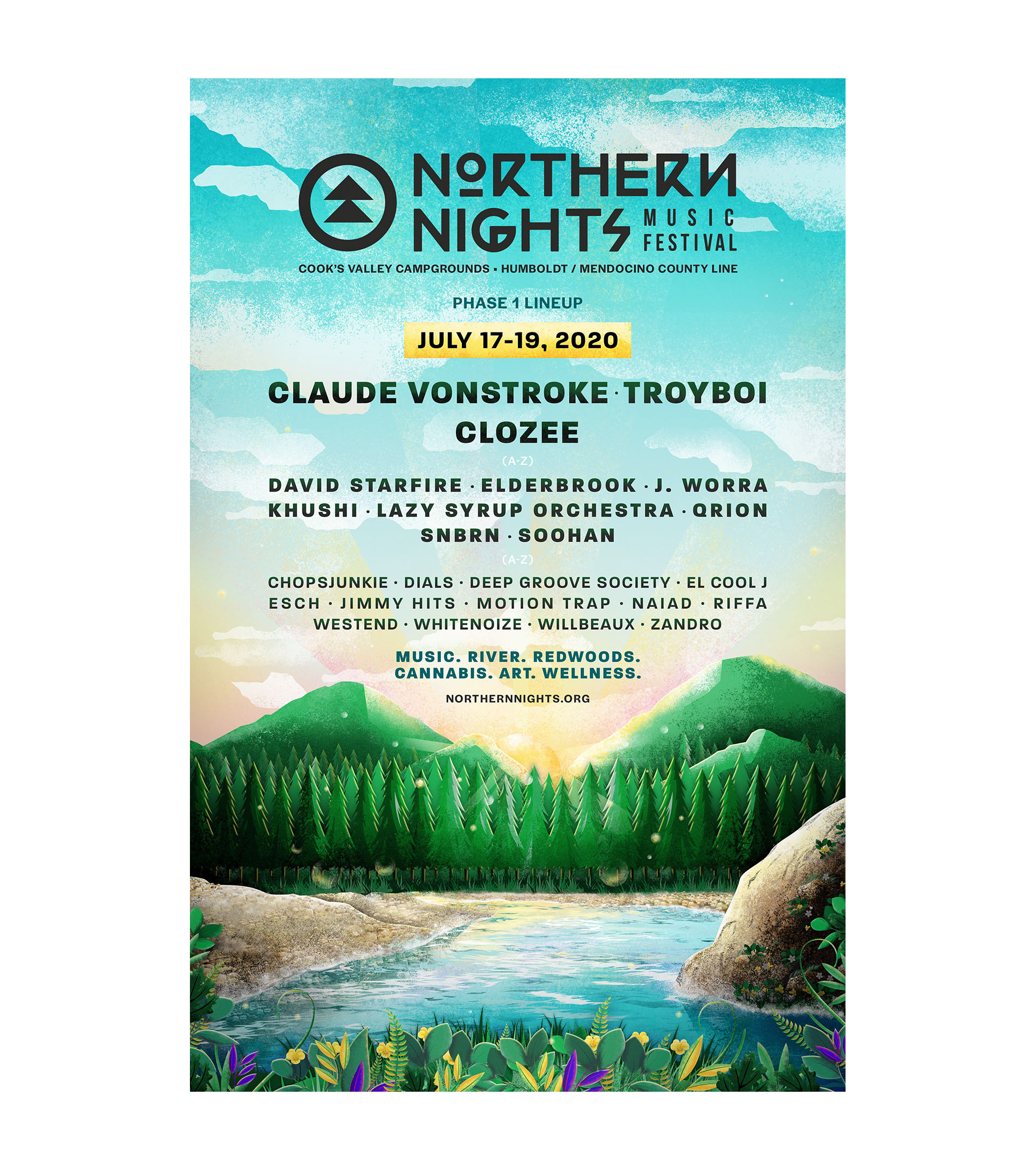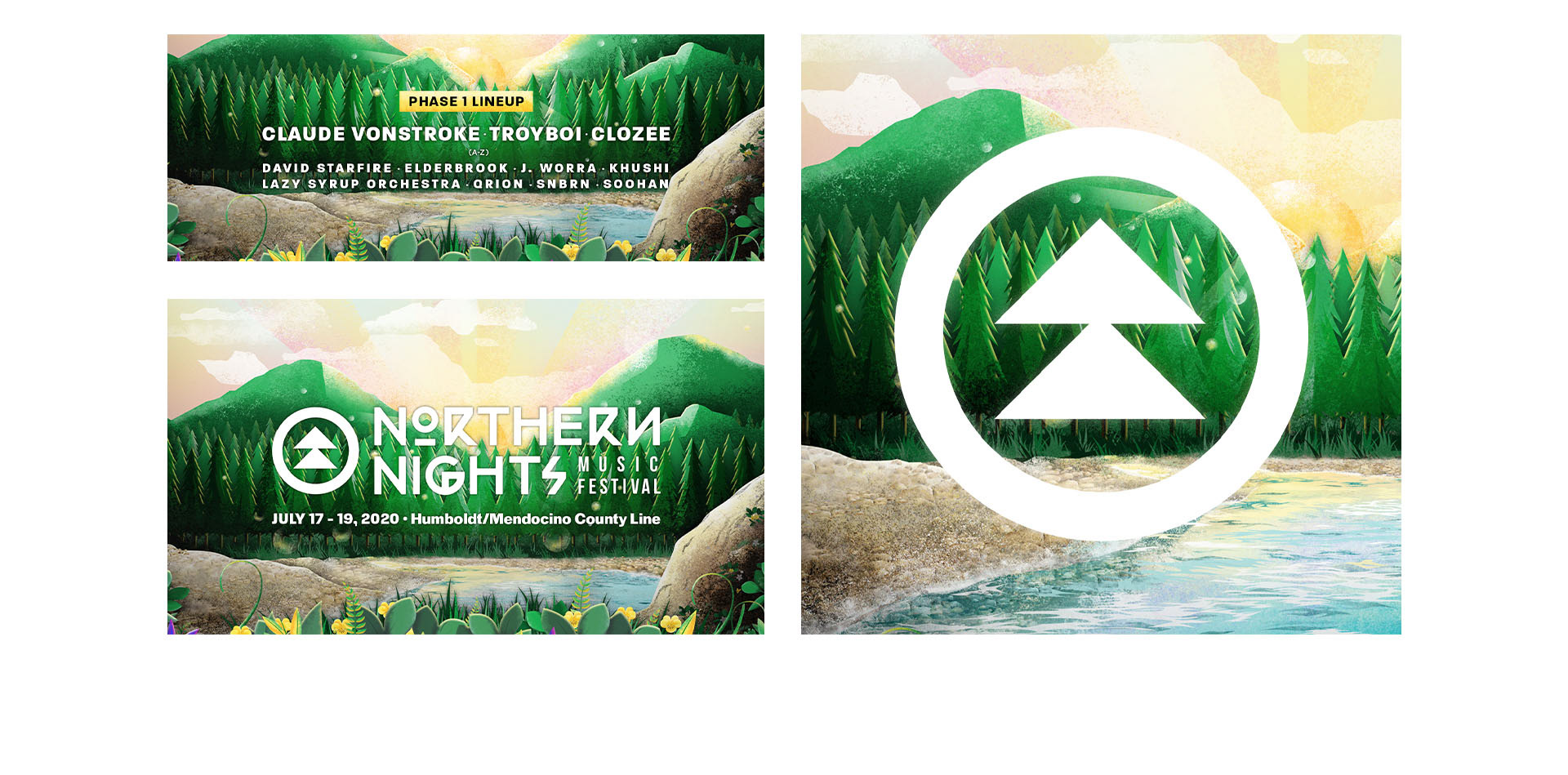 CREATIVE DIRECTOR & DESIGNER

 Chris Wei Hong
WEB DESIGNER

 Michelle Spence
DESIGN INTERN

 Genevieve Wood