NOT YOUR ORDINARY FESTIVAL
Lightning in a Bottle is a unique experience beyond any ordinary music festival. From its world class fusion of electronic music, to its performance art and spiritual workshops, LIB's overarching embodiment of cultural and environmental consciousness makes it an event where attendees from all walks of life can find a way to connect with others as well as themselves.
As Art Director, I led and managed the 360 creative marketing strategy, production pipeline, and creative teams for LIB 2019. Projects included key art, omni-channel campaign assets, social media content, motion graphics and videos, merchandise, and festival signage.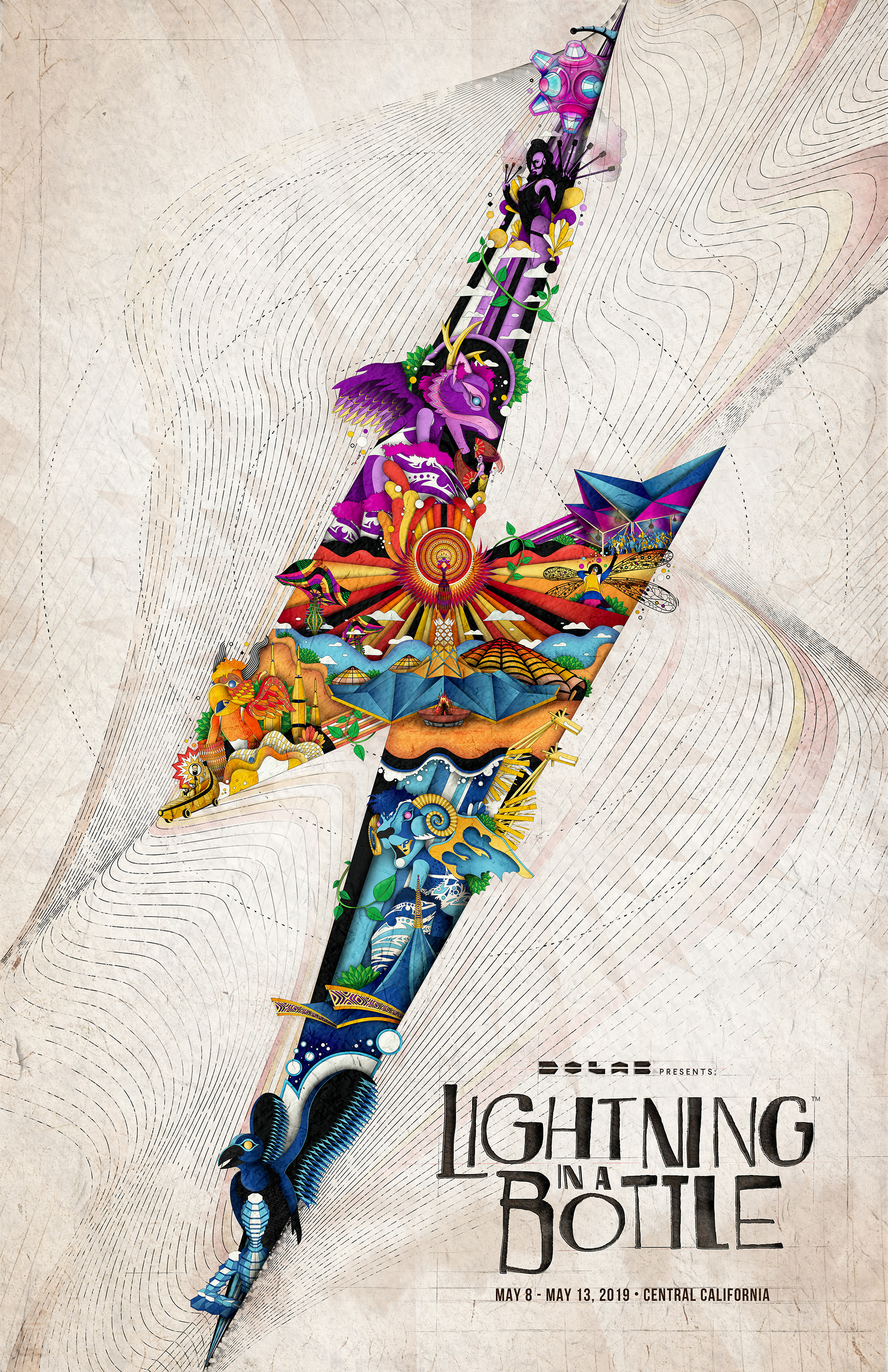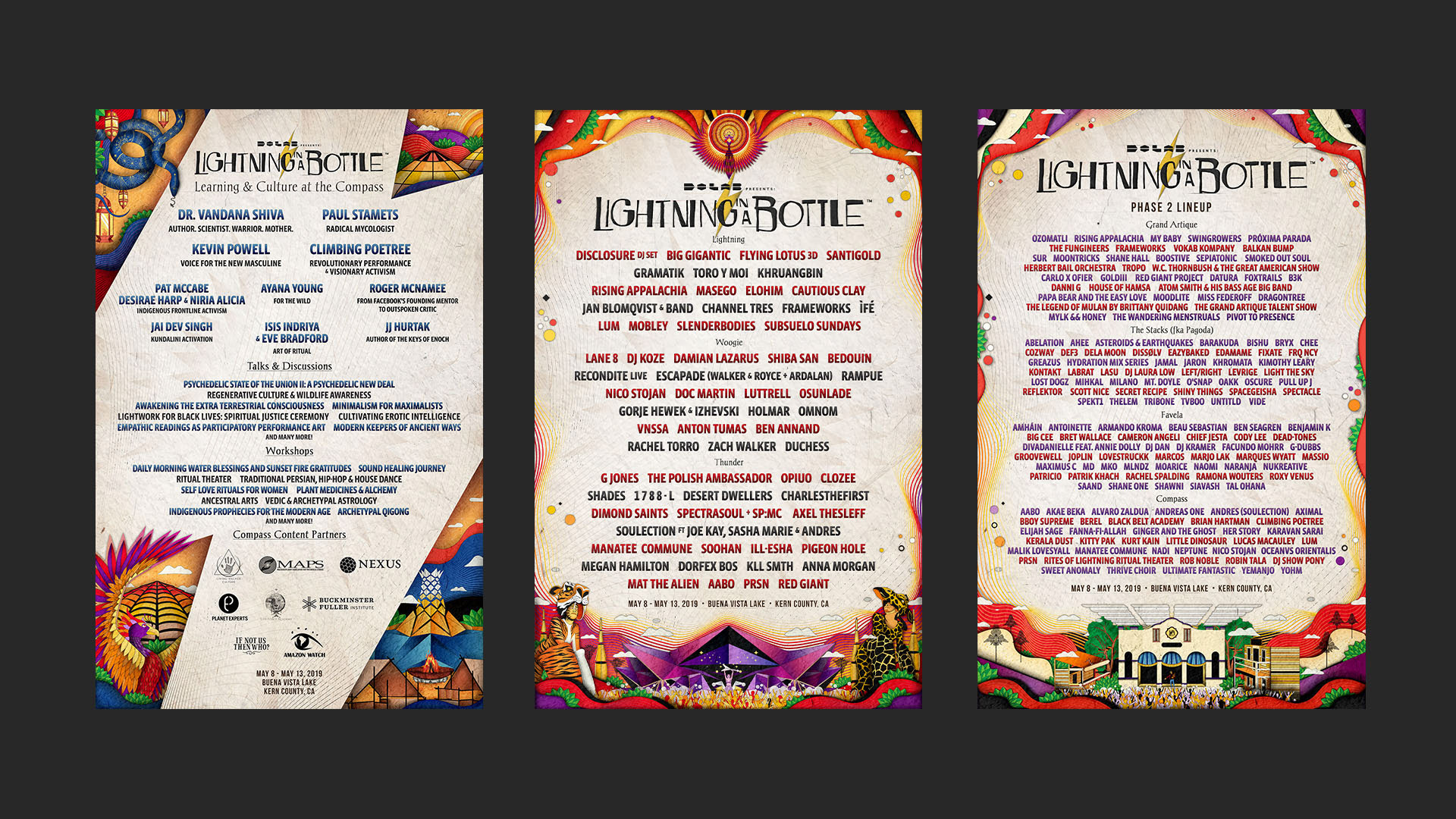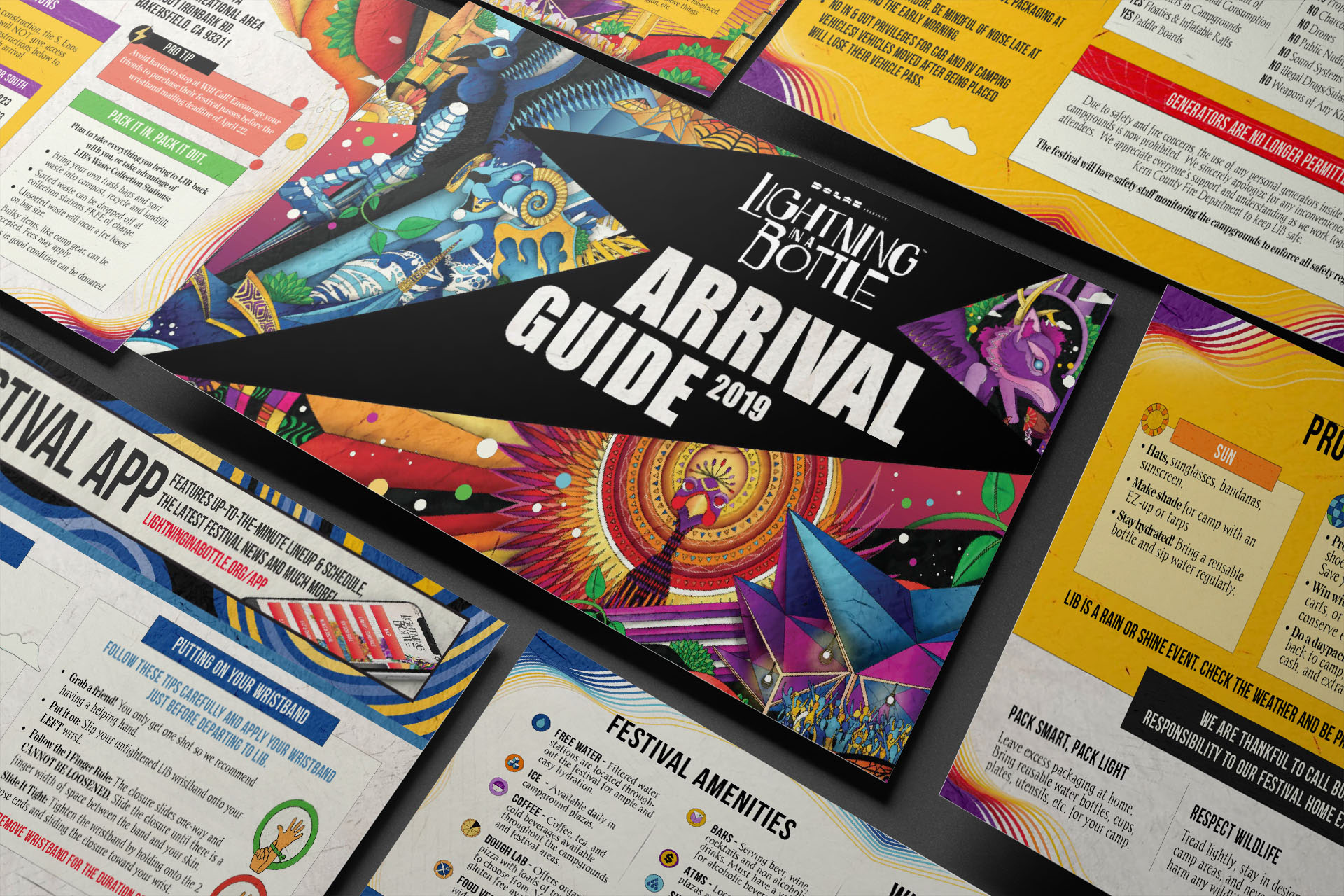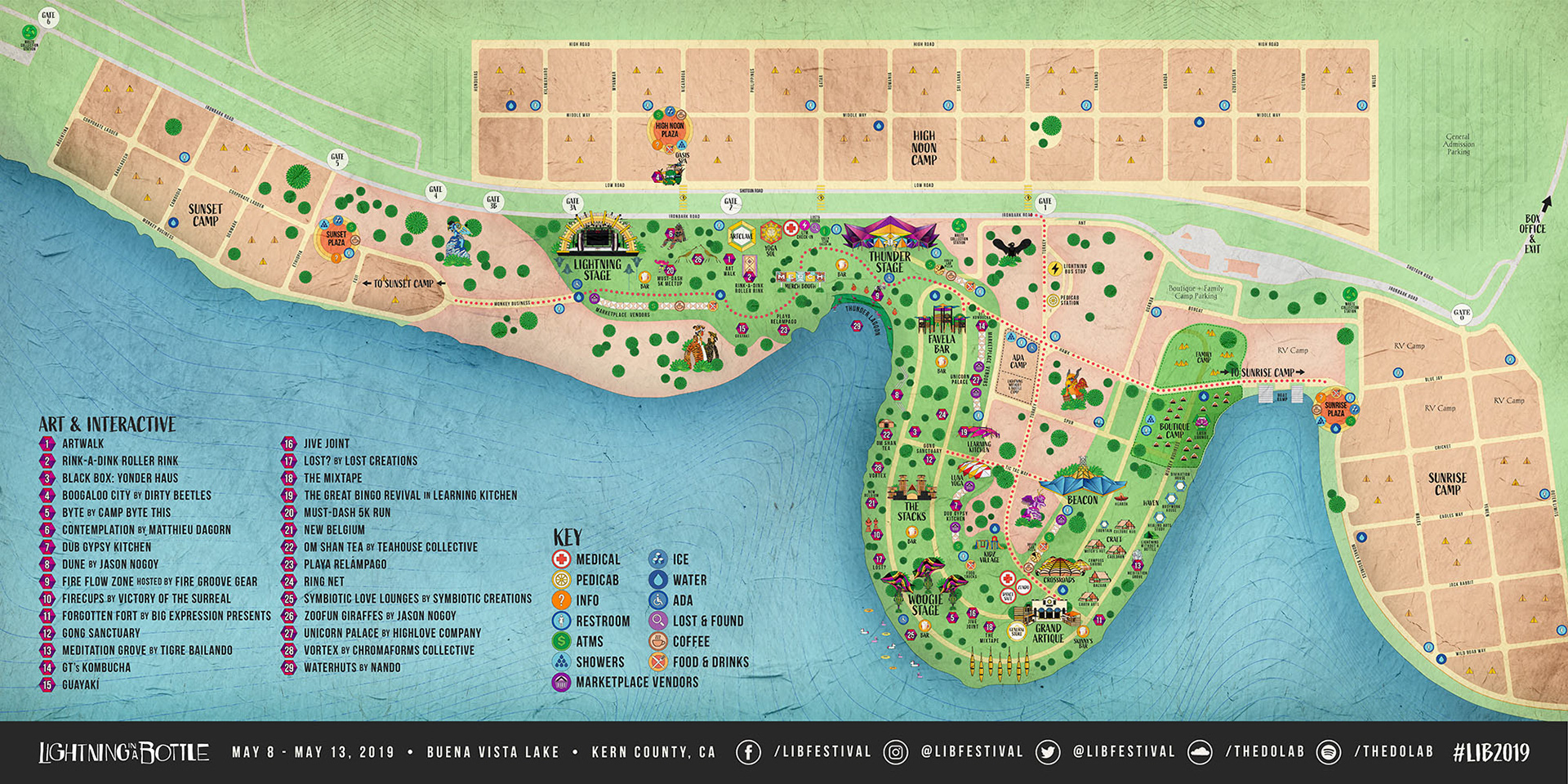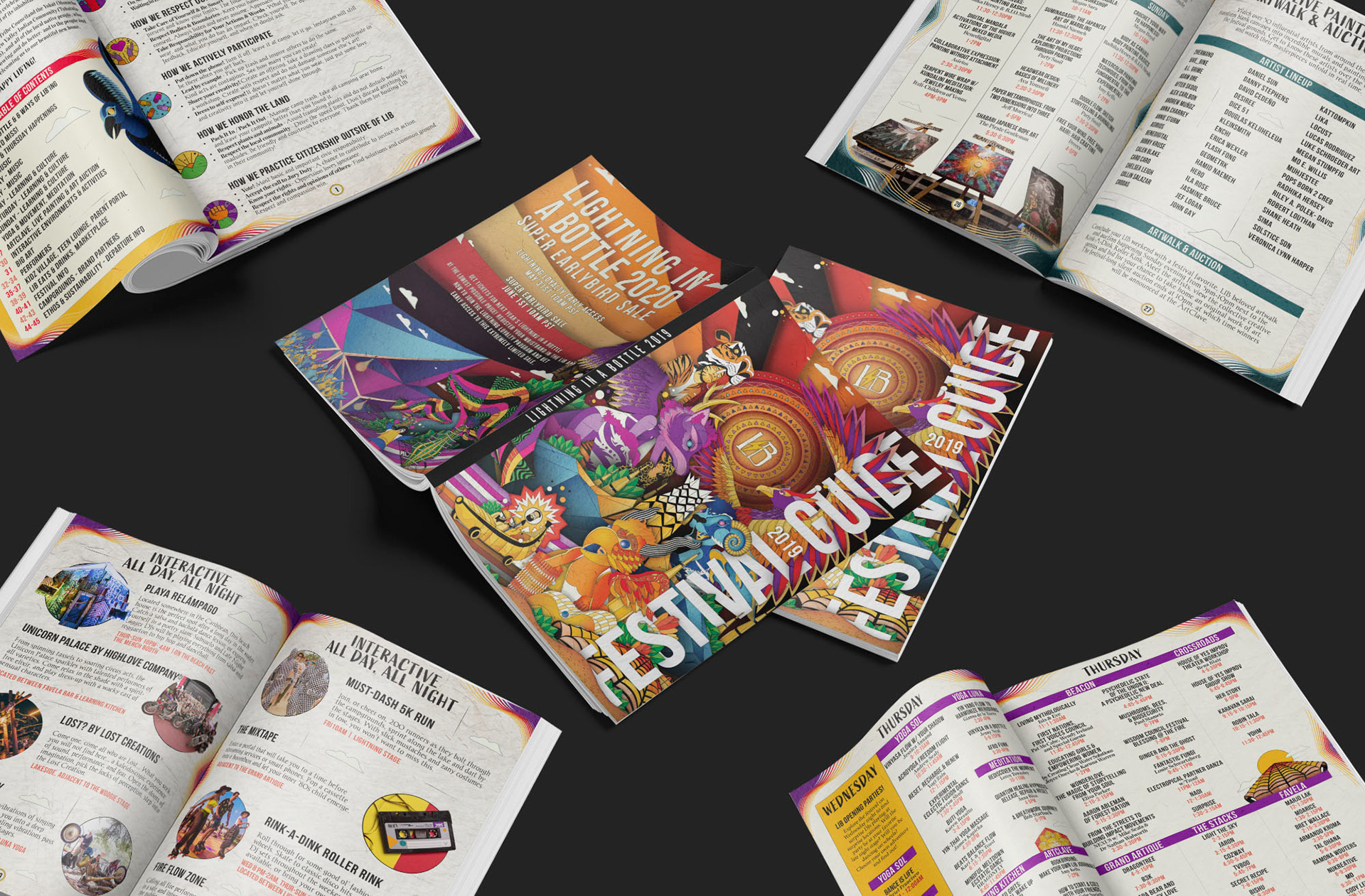 In 2019, Lightning in a Bottle moved to a new home at Southern California's Buena Vista Lake in Kern County. Marketing a festival's new home to fans is always a challenge. To instill trust and highlight the park's amenities would appeal to fans - flat land, scenic view, lakeside fun - we produced a venue highlight video and worked with a motion designer to bring LIB's iconic stages and interactive areas to life.
The recap video was shot on site at the festival.
CREATIVE DIRECTOR

Josh Flemming
ART DIRECTOR 

 Chris Wei Hong
GRAPHIC DESIGNERS

 Nicolette Connell, Marcelo Pereira
MOTION DESIGNER 

Andrew Steinitz
VIDEO EDITORS

 Brad Wong, Justin Bishop
DESIGN INTERN

 Caroline Cogliani, Micaela Duever, Jordi Ng, Crystal Guo, Carly Quick
MOTION DESIGN INTERN

 Sebastian Swan